Saddled with the heavy task of propelling the new generation of vehicles towards the clean energy sector, Electric Vehicles (EVs) have become the new face of modern-age vehicles.
Coupling this fact with the aggressive push of different countries' governments to lessen the dependence on oil imports from Gulf countries, the EV market has expedited its growth in an unprecedented manner.
Taking a similar pathway towards green mobility initiatives, India's EV market has grown triple in size in the last three to four years.
However, this accelerated jump in the EV market created a time lag in the establishment of proper testing and evaluation standards for approving Electric Vehicles.
This is what led to the recent incidents of EVs catching fire that shook the nation on the credibility of electric mobility and the dangers associated with the lack of proper EV Testing Standards in India.
If you want a more thorough understanding of the EV fire incident in India, you can check out my previous article, "EV Catching Fire – A Fiery Road to India's Electrification."
Following up, the Government of India paid special focus on enforcing strict rules on the approval of EVs wherein all electric vehicle-based manufacturers must undergo a strict approval process in accordance with EV Testing Standards in India.
This is where a proper introduction to AIS Standards for Battery comes into play, however since we are already familiar with these standards which were elaborated on in my previous article, "A-Z of Battery Safety Standards in India", let's move on to some of the perks of establishing EV Testing Standards in India and in general.
Perks of Employing EV Testing Standards in India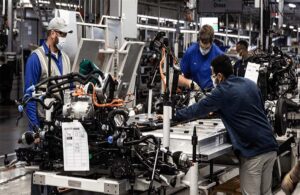 Before starting the discussion on the advantages of EV Testing Standards in India, the fact is that any testing which is related to EVs goes beyond homologation testing for conventional vehicles and their components.
Covering the charging interfaces and the associated systems that enable EVs, these testing standards encompass various aspects of EVs that make up the vehicle.
Moving on to the perks, it includes,
Helps in verifying that all components of the vehicle comply with the standards
Evaluate the conformance, interoperability, and electromagnetic compatibility of the products
Gives a sense of electrical safety to its users towards equipment and infrastructure
Enable the manufacturer to market EVs across multiple markets worldwide
Make the entry barrier slightly tougher for the non-serious players and ensures that only serious players get into production.
Types of EV Testing for Battery in India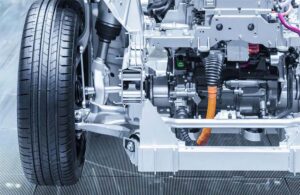 According to the type of EV Testing Standards in India set up by the Ministry of Road Transport and Highways in AIS-156 testing standards include a variety of torture tests that are designed to check the robustness of the battery or the Rechargeable Electric Energy Storage System.
These include,
Fire Resistance
Vibration Test
Thermal Shock and Cycling
Mechanical Shock and Drop Test
EV Testing Standards in India
Known as the prime body that ensures the testing of electric vehicles, the Automotive Research Association of India (ARAI) is one of the Testing and Certification agencies notified under the Government of India.
Offering a range of certification and homologation services for electric vehicles, systems, and components, ARAI supports the government in the formulation of automotive industry standards and harmonization of regulations, while helping to set up vehicle inspection and certification centres across the country.
In fact, there are no clear-cut set of EV Testing Standards in India as well as across the world.
However, automotive leading countries like Japan, China, Europe, and North America have employed their version of safety standards that promote different norms in four key areas including battery safety, charging connectors, charging topology and charging-related communications.
Following their footsteps, India too is ready to follow the same philosophy for EV Testing Standards in India as technology evolves further.
In order to establish uniform EV Testing Standards in India for safety, the Indian government has recently announced that it will begin its first-ever testing of EVs on April 1, 2023.
This announcement came to abate the ongoing debate of multiple instances of fires in electric two-wheelers and four-wheelers in recent months.
What Happens Now?
Till now, there are no centralized testing facilities available for EVs in India and thus, manufacturers have their own benchmarks, therefore enabling a clear ground for setting up EV Testing Standards in India.
However, considering the requirement of having a separate establishment, the Ministry of Heavy Industries has recently allocated Rs 44 crore to ARAI which is responsible to establish the required infrastructure for testing, certification as well as the development of electric and hybrid vehicles.