Taking a step towards sustainable clean mobility, Le Meridien Goa, Calangute has recently established their electric vehicle or EV charge zone.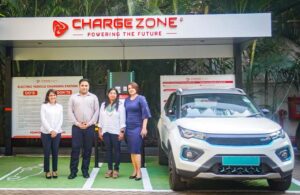 Another Mariotte resort, the hotel is taking a step towards the reduction of their carbon footprint and towards preservation of the environment.
In partnership with Charge Zone, an EV charging Network Company, the hotel has installed a Rapid DC 60kW charging station with dual charging guns.
In keeping with Marriott International's Serve 360 Initiative to "Do good in every direction", the Charge Zone will be open to in-house guests as well as non-resident visitors.
The charging points provide up to 80 percent charge in 45-60 minutes and a full charge in 90-120 minutes depending on the battery size of the electric vehicle.
Babita Kanwar, General Manager mentioned "From hotel design to the guest experience, sustainability is embedded into our business strategy. EVs carbon emissions are 1/3rd compared to fossil fuel engines and we are committed to contributing to Marriott International's goal of reducing carbon intensity by 30% by the year 2025".