Electric vehicle giant, Ola Electric had recorded highest EV sales, despatching as many as 20,000 units as per the Vahan portal.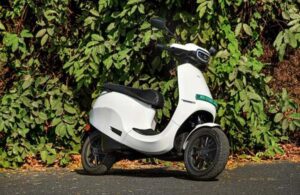 From slipping to the fourth position in June 2022, and recording an all-time low of 3,426 units in July, Ola has now recorded its new peak in monthly retail sales at 15,095 units for October, the data revealed.
The rise in EV sales can be attributed to the positive sentiment during the festive season as well as the increased availability of scooters on the back of improved chip supplies.
An Ola spokesperson said that 20,000 units being despatched in the festive month of October is the highest for any EV brand in India.
Ola clocked a 60 percent growth month on month, while the overall EV 2W market grew by almost 30 percent.
The launch of a new entry-level model and opening up of experience stores has helped Ola create more traction in the marketplace, said people in the know. The opening up of physical stores has also reassured prospective buyers to opt for Ola and helped the company improve its turnaround time.
In comparison, Rajasthan-based Okinawa Autotech sold 11,754 units, Ampere sold 8,812 units, Hero Electric 8,348 units and Ather Energy 6,976 as per the Vahan portal. Legacy players TVS Motors and Bajaj Auto sold 5,205 units and 3,265 units of the iQube and Chetak, respectively, in October.
While Ola has topped the EV Sales charts for the second time in as many months, the electric two-wheeler industry has posted its highest-ever registration of 68,324 two-wheeler EVs in October.
For perspective, the monthly sales of EVs previously hovered around the 50,000-unit mark in August and September 2022.
FADA president Manish Raj Singhania said that the electric two-wheeler market not only has the newer incumbents clocking their all-time sales, even the presence of legacy players like Bajaj, TVS and lately Hero, with their Vida V1, will help boost customer sentiments and encourage quick adoption of new EVs.
Expansion pan-India will "boost customer sentiment to make a faster shift to EVs that has been limited by the fire incidents," Singhania believed.