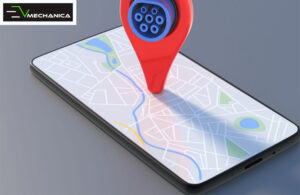 Termed as a revolutionary age of technology-based development, this decade has been marked as the era of sustainable mobility solutions.
Mass adoption of Electric Vehicles (EVs) worldwide has powered up the clean energy initiative towards a new direction and therefore the rise of popularity of EVs in India is no exception to this case.
Famed for providing one of the most superior qualities of EVs in the Indian automotive market, major OEMs like Tata, Mahindra, Hyundai, BYD, Audi, MG, Mercedes Benz, BMW, and Chevrolet are some of the top contenders vying for the top spot in the EV market race.
Apart from manufacturing high-quality electric mobility vehicles, some of the major enterprises have entered the rising market of EV charging infrastructure including, TATA Power, ABB India, and Delta Electronics India which caters to fast DC charging solutions.
An Electric Vehicle Supply Equipment (EVSE) or the EV charging station is defined as the direct power source for the EV and facilitates neighborhood EVs with electricity.
However, this charging infrastructure market requires heavy investment and setup time which has allowed a gap to be formed in the meantime.
Due to this, consumers across India are facing a lack of charging facilities which also makes them hesitant to switch from ICE vehicles to electric mobility options.
Sensing the hesitancy of locals regarding range anxiety of EVs in the long term as well as the rising area of charging infrastructure development across India, new market integration has emerged to ease the issues.
EV Charging Apps in India is one such market that has speeded up its development and has become the beacon of hope for EV owners to ease their stress on finding their nearest charging station.
With the demand for EV Charging Apps in India increasing day by day, the government, EV charging manufacturers, OEMs, and other concerned entities have ramped up their efforts to implement these network systems in an ordered manner.
Let's take a look at how exactly an EV Charging Apps in India works to find the nearest EV charging stations.
EV Charging Apps in India– What, Why & How?
Considering the rising number of electric vehicle charging stations getting established across PAN India with a total of 1,640 EV charging stations have been built till now, a need for EV Charging Apps in India has become a necessity to give support to existing EV owners as well as boost the confidence of consumers while transitioning towards EVs.
To ease the convenience of an EV owner in finding the nearest charging station, here's how an EV Charging Apps in India works,
The EV charging station locator application offers the unique facility to find charging stations in a given radius of km with just a click away and eases the tiring process to find charging stations for electric vehicles.
To ensure customer satisfaction, EV Charging Apps in India provide ratings, photos, real-time availability, and essential information about charging stations.
According to the latest trend, some of these EV Charging Apps in India also offer a feature that lets the users add the discovered charging points.
After getting a thorough understanding of EV Charging Apps in India, let's check out the basic process of how to operate this charging app.
Steps to Operate EV Charging Apps in India
Listing some of the most basic steps in operating EV Charging Apps in India,
Signup: One of the first steps after downloading the EV Charging Apps in India, is to sign up or log into the app with the help of your social login.
Discover the Nearby Charging Stations: Since the app requires location services, the user has to allow your current location access so that applications can know your location and display the list of charging stations.
Enter Your Geolocation: Apart from selecting the automatic location address listed on the app, users can also enter their address manually from where they want to find the nearest station.
EV Charging Station Details: Once you enter the address details, the EV charging app will provide a list, grid, and map views displaying charging stations.
In-app Navigation: The users can also click on a particular station to see the description, ratings, or provided information of that specific station.
Best EV Charging Apps in India
Checking out some of the best EV charging Apps in India, the list includes,
Recharge India
Known as one of the best EV Charging Apps in India, Recharge India has been introduced by the Delhi and Pune communities.
The app can help its users easily locate the nearest charging stations around them. The EV Charging App has another feature that helps in case anyone wants to add a community charging station.
Fortum Charge & Drive India
Another Best EV Charging Apps in India include Fortum Charge & Drive India which has an exceptionally well-formed network all over India.
The app offers optimal solutions to its users once they sign up for the app and register their accounts.
ChargeGrid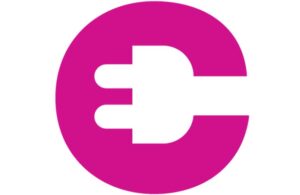 Launched by Magenta Power, ChargeGrid has formed a large network of fully automated electric vehicle charging stations.
It is the only EV charging stations app that offers the maximum number of charging stations in India.
PlugNGo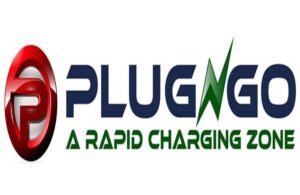 Last but not the least, this EV Charging App is developed by EV motors India and can assist users in finding and accessing the nearest station easily.
Another unique feature allows its users to decide when to start and stop charging and to make payments for the services through the various in-app payment methods.