Electric two-wheeler mobility platform, eBikeGo, will be launching a new business model called "Float by eBikeGo," to promote tourism by providing EV two-wheelers for travellers in various hotels and resorts in touristic areas.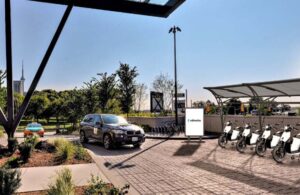 To provide self-driven 2-wheelers as part of the package across 5 metros, namely Delhi, Mumbai, Bengaluru, Chennai, and Hyderabad to start with, and the company will reach 30 more cities by the end of next year, eBikeGo has decided to work with top brands in hotels and resorts.
Through a QR Scan, these intelligent automobiles can be directly reserved.
Beginning in January 2023, eBikeGo will start offering this service to tourists.
Additionally, it will be formally introduced during the FRO Expo 2022, which will be hosted at the Bombay Convention & Exhibition Centre in Mumbai on December 2nd and 3rd of that year and is organized by Franchise India.
There will be a package that will offer you a personal vehicle, a navigation app (for a place to visit) and discount coupons (restaurants, bakeries, spa, shopping, etc.).
Once you check-in in at a hotel or resort you can avail yourself the keys of the personal 2-wheeler and explore the entire city without worrying about fuel or anything else." said Irfan Khan, Founder & CEO of eBikeGo.
"eBikeGo will provide another value-added service like the travel guide inside the navigation app which will direct one to the choicest places within and around the city" adds Khan.