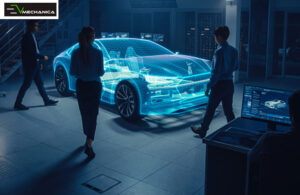 Liberating an average salaried individual from the gripping chains of the ever-increasing crisis of heavy fuel consumption with high purchase prices, electric vehicles have emerged as a savior and India's first step towards clean mobility.
Witnessing its spike in popularity all over the world in the last few years, EV sales are skyrocketing at an alarming pace, especially in India.
This has led to the onset of a new generation of EV start-ups ecosystem that is growing larger every day.
Despite being lacking in some aspects of manufacturing electric vehicle parts and batteries locally, India holds a skilled workforce of software engineers who have switched their attention towards this prospering industry.
Being the brain behind the vehicle, Software plays an integral role in the production of electric vehicles since they are not equipped with any complex mechanical systems or an engine but have advanced software to manage and operate the vehicle.
With the demand for EV Software Companies in India increasing dramatically, many businesses are coming forward with innovative software systems to offer a smooth and safe experience to EV users that were previously not possible in a fuel-pumped vehicle.
Presenting a new list of some of the Top EV Software Companies in India that offers its end-users access to so many features like onboard navigation, range and charge prediction and anti-theft features.
Best EV Software Companies in India
Offering features like connectivity and data analysis systems for proper maintenance of an EV, these EV Software Companies in India have shown tremendous potential.
Highlighting some of the most notable EV Software Companies in India that have made a name for themselves in this new domain, the list includes,
TelioEV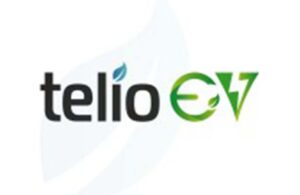 Grabbing the latest award for "Best EV Software Developer of the Year" by the Green Society of India and IES Indian Exhibition Services in the 2022 EV Expo India, TelioEV has emerged as a rising player in the world of EV Software Companies in India.
It is a start-up powered by TelioLabs, a green technology-based innovation company with a focus on utilizing Technology for Sustainability. TelioEV's SAAS solution has provided EV Charger manufacturers and Charge point operators to get max ROI on their charging Infrastructure, thus attracting more EV users. Hence, known as one of the Best EV Software Companies in India.
Dassault's 'Simulia' Software
Known as one of the most renowned 3DS companies, Dassault Systèmes designs products in three dimensions through the spin-off of a team of engineers from Dassault Aviation.
Its Simulia software is currently utilized under Mahindra Electric and powers Mahindra's EV models.
This French headquartered company provides '3DEXPERIENCE' platform for realistic simulation in a virtual environment, thus securing its place as one of the Best EV Software Companies in India.
Devise Electronics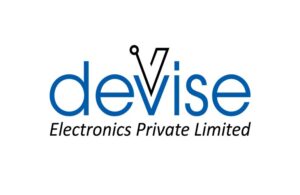 Maharashtra-based software company; Devise Electronics has been offering engineering services to its customers across the product life-cycle.
Known to offer software solutions for vehicle design and simulation, battery modeling and testing as well as telematics solutions, Devise has a large global customer reach and a single point of contact on 3 continents.
Devise is also supporting multi-national and global customers using its unique cloud and secure databases for engineering data transfer, therefore placing it as one of the Best EV Software Companies in India.
Bacancy Technology
Placed as one of the Best EV Software Companies in India, this Gujrat headquartered company, Bacancy Technology houses an exclusive hub of top dedicated software developers, UI/UX designers, QA experts, and product managers.
Having access to the top 1% of IT talent from independent software developers to fully managed teams, Bacancy offers its services in battery modeling, software suites for charging solutions, as well as fault diagnosis and predictive maintenance systems.
The company has also developed a complete ecosystem for Battery Management System that can provide flexibility from hardware, software and cloud.
Evy Energy 
A dedicated EV charging technology firm, Evy Energy is based out of Gurgaon and has been founded by IIT Guwahati alumni in September 2020.
Working towards connecting different stakeholders in the EV Charging industry, the company entered the market through its charger aggregator mobile platform to solve the problem of charger accessibility and has also launched its product ChargeConnect which provides total control of charging systems to its charger owners
They also offer software solutions like Charger Management System (CMS), Mobile Applications and other products, therefore counted as one of the Best EV Software Companies in India.