New Relic has announced that Zoomcar has standardized on New Relic to help deliver better customer experiences, drive business growth, and create a unified experience for its engineers.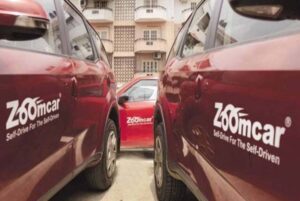 With a 90% share of India's car-sharing market and a strong focus on mobile experience, Zoomcar says that it completed a comprehensive research and selected New Relic for the significant cost savings provided over all other vendors; expanding its adoption of New Relic application performance monitoring (APM), and adding infrastructure monitoring, distributed tracing and browser monitoring to achieve affordable end-to-end observability.
Before New Relic, Zoomcar took a significant amount of time to detect problems and pinpoint exactly where they were coming from, due to having multiple open-source tools in their observability stack.
They had limited visibility or end-to-end monitoring, with the siloed system causing engineers to spend much of their time finding the root cause of application issues.
"As a market leader in India's car-sharing industry, Zoomcar needs best-of-breed observability across its network, infrastructure and applications to drive system resilience, which is why New Relic is such a valued partner," said Zoomcar Associate Director DevSecOps, Mohit Kumar.
"The New Relic all-in-one observability platform has been a core pillar of our growth and in delivering excellence to our customers. We are thrilled to continue to grow our partnership with New Relic, and see the continued impact of its data-driven approach," said Zoomcar VP of Engineering, Vishal Ramrakhyani.
The New Relic all-in-one approach helps the Zoomcar team gain insight into the performance of its applications in real-time, with the addition of synthetics monitoring enabling applications to work and track better, and infrastructure monitoring creating stronger communication between all services; allowing the engineering team to identify trends and patterns that could impact system reliability.
Zoomcar is also able to handle increased transaction volumes and expanding operational demands without compromising on performance or customer experience.
New Relic Senior Vice President and General Manager, Asia Pacific & Japan Kris Day said, "Keeping and staying ahead of the competition requires an all-in-one observability solution, and we are thrilled that the business has chosen to consolidate with New Relic to drive its future success."