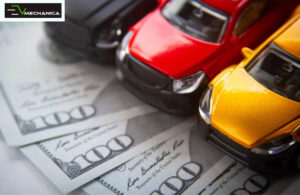 Driven by a deep emphasis on cleaner mobility, the sales of electric cars are soaring at a lightning speed as more companies are introducing their electric variants in the Indian market.
Growing up in a developing country like India which holds a burgeoning population of billions, owning a car at this period has become a necessity of the day.
However, considering how expensive it has become just to go where you need to go every day, the cost of petrol and diesel has skyrocketed over the last few months.
This is why more and more consumers are looking into purchasing an electric vehicle (EV).
So, the question arises, "Why Are Electric Cars Expensive in India?"
To get a better idea of the main difference in prices of traditional and electric cars, we have to talk about some key issues the manufacturers face while developing them.
What Makes Electric Cars Expensive in India?
Before diving into the main issue of "Why Are Electric Cars Expensive in India?", we need to know some basic facts and principles of a battery-powered vehicle.
Considering their design, EVs are much simpler than their conventional counterparts.
With the lack of an Internal Combustion engine and many other mechanical components, the design of an electric car keeps the complexity factor to a minimum in a battery-operated one.
Stating some of the key parts of EVs that make up the vehicle, includes,
Mainly composed of three critical components, battery pack, electric motor, and transmission.
Out of which battery pack is the most expensive one. This is also one of the main reasons for the high cost of Battery Electric Vehicles (BEV) since the battery is critical for storing electrical energy.
Nowadays the most common type of battery used in EVs is lithium-ion technology, however, several types of research are in progress to replace it soon.
Due to its much bigger size, the usage cycle takes a giant leap.
So, one of the key reasons that answer the question of " Why Are Electric Cars Expensive in India?" is the batteries and the reason why lithium-ion batteries are so expensive?
This is due to the high cost and rarity of raw materials required for manufacturing these batteries. Let's understand some other reasons behind the high cost of EVs in India.
Factors Influencing Prices of Electric Cars in India 
Battery Pack
As discussed above, the primary reason " Why Are Electric Cars Expensive in India? " is the high-level cost of batteries.
In India, a normal price of a 1 kWh lithium-ion battery pack capacity ranges between Rs 15,000 and 20,000, while an average EV battery for EV will cost between Rs 5.5 lakh and Rs 8 lakh.
Taking an example, Tata Nexon EV Battery Pack will cost between 5.50 and 6.20 lakh rupees in India.
Therefore, the battery pack contributes around 40% to the total cost of the product.
Lack of Local Battery Manufacturing Sites & Import of Raw Materials
Another reason for "Why Are Electric Cars Expensive in India?" is the lack of raw materials needed to build an EV battery.
Generally, the cost is high due to the materials needed to make these batteries being expensive.
Since EV batteries require earth metals like lithium, cobalt, and nickel which are hard to come by, the cost increases.
Also, the required metals must first be mined and processed.
Lithium-ion battery development is quite complex which makes it costlier.
And though we can import these raw materials internationally, this further elevates the cost of electric cars in India.
Product Development
Due to its architecture and battery requirements, the development of an Electric car takes a lot of time and money from the automotive manufacturers. And sometimes, every part of an electric vehicle has to be customized, the auto components add another layer of cost apart from the battery.
Thus, answering the question of "What Makes Electric Cars Expensive in India?"
In efforts to get the production cost covered, automakers have no choice but to raise the price.
Lack of Research on Advanced Technology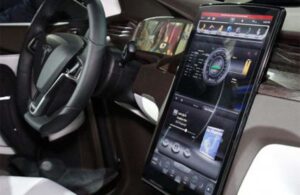 To answer the question of "What Makes Electric Cars Expensive in India?", we must understand that, unlike a conventional car, an electric vehicle's operating system may be straightforward but, requires sophisticated and highly complex technology.
To accurately fit the highly upgraded high-capacity batteries, electric motors, and others, electric cars need to be managed by sophisticated electronic systems.
To present a unique identity, advanced driver assistance features are now also available in some battery-operated electric vehicles.
Therefore, making BEVs much more expensive than conventional vehicles.