Charging ahead with its momentous speed, the electrification of automotive systems has become the new norm of every industry as the world transitions towards clean energy.
This switch came a lot earlier in the locomotive systems since coal generation as well as fossil-based engines were always in short supply.
Enabled to propel an automobile either with an engine or via motors, a Traction system plays a significant role in railways and other locomotive-based systems.
Based on the movement of a vehicle or system, traction can be defined as a process that enables movement to any type of vehicle.
Similarly, if this movement is done with the help of electrical energy, it is called Electric Traction.
On the other hand, if the driving force required for locomotion is obtained from engine drives or any other type of engine besides electrical, then that system comes under Non-Electrical Traction types.
Nonetheless, before getting an introduction to the types of Electric Traction System, let's take a look at What is Electric Traction System and its Market.
Overview of Electric Traction System
Before understanding What is Electric Traction System in detail, we must know the places where these systems can be leveraged in the first place which include, elevators, trolleys, and conveyors as well as electric-powered railway cars.
Defined as a system that uses electrical power for traction systems i.e., for railways, trams, and trolleys, track electrification means the type of source supply system that is used while powering the electric locomotive systems. It can be either AC or DC or a composite supply.
They can also drive large industrial gear. These motors provide several benefits, including minimal noise and fewer maintenance requirements.
Types of Electric Traction System
Classifying the type of traction system needed to move the locomotive, the Types Electric Traction System is divided into,
Straight Electric Traction System
I.C. Engine Electric Drive or Diesel-Electric Drive
Battery-Electric Drive
Hybrid Drive
Electric Drive
Straight Electric Traction System
Describing the straight Electric Traction System in short, this system requires either a DC series motor or single-phase AC series motor, or a three-phase induction motor and is used for providing the required propelling torque. In this type of Electric Traction System, the electrical power is directly fed to the motor and the torque is generated.
Perks
Due to the lack of smoke, ash, etc. this type of system is clean and suitable for underground railways.
Provides high starting torque, high acceleration and retardation.
Have high traffic holding capacity and flexibility in operation, suitable for urban areas.
Less starting time
Cons
Due to the presence of overhead equipment, the capital cost is high.
Provision of the negative booster is necessary.
Causes disturbance in neighboring communication lines.
Traction is tied to electric routes.
Power failure of a few minutes distorts traffic.
Diesel-Electric Drive or I.C. Engine Electric Drive
In this type of Electric Traction System, a diesel engine or ICE is used which is coupled to a DC generator.
Its speed is maintained at constant and this DC generator supplies power to the traction motors that are generally connected to the driving axels.
Perks
Low capital cost due to absence of overhead equipment.
Have high acceleration and retardation.
No requirement of modification is required in the existing tracks while converting from non-electric to diesel-electric traction.
Known as a self-contained unit as it is not tied to any route.
Overall efficiency of this system is high
Cons
Diesel engines can't be overloaded
Have high running and maintenance costs
Shorter lifespan as compared to others
A separate cooling system for the diesel engine required
More Axels needed as the dead weight of this type of locomotive is more
Regenerative braking is not possible
Battery-Electric Drive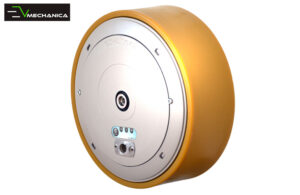 In this Type of Electric Traction System, the locomotive carries the secondary batteries that supply power to DC series motors employed for driving the vehicle.
This Type of Electric Traction System is more suitable for services like a daily run of 40 to 60 km for local delivery of goods, shunting and traction in industrial works and mines.
Perks 
Comparatively cleaner, i.e., absence of fumes and ash
Speed control is very easy and effective
Easy maintenance with low costs
Cons
Speed Range is limited
Batteries require charging at regular intervals due to small capacity
Electric Drive
Considering this Type of Electric Traction System, the locomotive is typically driven by electric motors, fed from the overhead distribution system.
Perks
Motors have very high starting torque
Have high scheduled speed
Increased traffic handling capacity
Easy maintenance and less maintenance cost
Regenerative braking is possible
Cons
Have high capital cost due to overhead equipment
Power failure for a few minutes can cause traffic distortion
Can cause interference with communication lines
Completely tied with electrified routes
Outlook on Electric Traction System Market
According to the latest research, Global Electric Traction System Market will witness substantial growth and is predicted to reach US$426.54 bn by 2025 when valued in terms of revenue.
Rapid advancements in the infrastructure for these types include metro rail systems, high-speed bullet trains, hybrid electric vehicles, and railway connections that have shown strong growth for Electric Traction System in Asia Pacific.
Naming some of the reputable names in the Electric Traction System Market include ABB, Ltd. (Switzerland), Alstom S.A., Siemens AG, Delphi Automotive LLP, Voith GmbH, Mitsubishi Electric Corporation, Schneider Electric SE, The Curtiss-Wright Corporation, Prodrive Technologies, CG Power and Industrial Solutions Ltd., Bombardier Inc., American Traction Systems, Toshiba Corporation, General Electric, VEM Group, Caterpillar Inc., TTM Rail – Transtech Melbourne Pty Ltd., Kawasaki Heavy Industries Ltd., Traktionssysteme Austria GmbH, Hyundai Rotem Company, Hitachi, Ltd., and Ansaldo Signalling.