Uno Minda has teamed up with Kosei Aluminum, launching its new premium range of alloy wheels in the Indian aftermarket starting at Rs 5,990.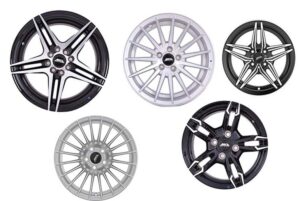 The premium lineup of alloy wheels — Sharp, Space, Wonder, Wave, Shark, and Vega — are offered in a diverse range of sizes and stylish designs, with compatibility options for both radial and regular tube tires and also adhere to all quality compliance regulations and guidelines in India.
As per the company, the wheels are lightweight, and are capable of improving acceleration and road handling, resulting in safer riding while improving fuel efficiency.
Aside from providing resilience to the shocks and jolts that come with driving over unforgiving terrain, the aluminium used in manufacturing also allows for better heat dissipation, which enhances braking.
Speaking on the launch Anand Kumar, Head of Product and Strategy, Aftermarket Domain, Uno Minda, said, "Uno Minda has been serving the Indian Automotive market as a Tier 1 supplier to OEMs for 65 years. As a reputed brand, we are known for our unmatched technological excellence in manufacturing and our customer-centric products. Over the past few years, we noticed that the Indian aftermarket was plagued with substandard alloy wheels, which was compromising road safety in India. Therefore, Uno Minda has launched a premium range of Alloy Wheels as Uno Minda Wheelz on the philosophy of 'Built to perform, designed to impress.' Our latest offering gives users the best of both worlds- secure and seamless driving experience with an impressive layer of style and personality to the car."
Uno Minda Wheelz are available at all leading online and offline retail stores.
The company is also offering a comprehensive 2-year finish and manufacturing warranty from the date of manufacture.