The United Kingdom government has announced to help West Bengal develop a skilled workforce for the upkeep of its EV infrastructure, which is expected to expand quickly as India transitions to electric mobility over the next few years.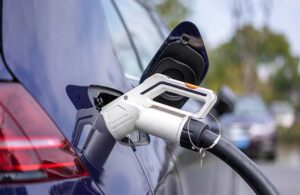 With help from the UK government, the state government is developing a Center of Excellence (CoE) for the upkeep and production of electric cars (EVs) as part of the program, they claimed.
British Deputy High Commissioner in Kolkata Peter Cook said skill development in the electric mobility space is an essential component contributing to the 'net-zero' strategy and will help in the creation of new green jobs and usher in investment in the EV sector.
"The UK government is keen to deepen our engagement with West Bengal through the creation of an EV skills roadmap and wider knowledge exchange with UK experts to help drive forward West Bengal's EV policy.
"Collaborations like these will help to create the highly-skilled, dynamic transport workforce that Bengal will need in the future," he said, speaking at a workshop on 'Building EV Charging Infrastructure.'
West Bengal Power Department's Additional Chief Secretary S Suresh Kumar said it is crucial that technical support is available for the EV charging infrastructure as well as for the maintenance of such vehicles.
"The Centre of Excellence will introduce innovation, and this will help in the dynamic development of infrastructure and manufacturing. The Technical Education and Skill Development Department is the right destination for the COE, which will come through with the technical assistance of the UK government," he said.
West Bengal was the first state in India to launch EV courses for diploma engineers in 2021, Technical Education Secretary Anoop K Agrawal said, adding the government's focus is to skill manpower across levels for managing the transition to EVs.
"The state government may also explore working with the UK government on getting the knowledge and technology transfer for creation of the CoE on EV and a skilling hub for east and northeast India," he said.
Wales-based NPTC Group of Colleges, which organized the workshop with the support of the UK's Foreign Commonwealth and Development Office, said it was looking to partner with educational institutions in Bengal to help create a large pool of workforce for the purpose.
"We are already working with the Tata Institute of Social Sciences (TISS) and are in talks with several states, including Haryana, for our aim to create skilled technicians in the EV space without whom the infrastructure that has been built spending a huge amount of money would be redundant," said James Llewellyn, the head of international operations of the NPTC Group of Colleges.
West Bengal Transport Corporation (WBTC) MD Rajanvir Singh Kapur said, "As we transition towards an era of electric mobility, it's imperative to upskill the manpower to deal with the new technologies. We need to equip drivers, mechanics, and the people who will deal with batteries with the required skills."