Electric vehicle manufacturer, Tork Motors has announced that it will deliver the first lot of Kratos electric motorcycles in Mumbai soon.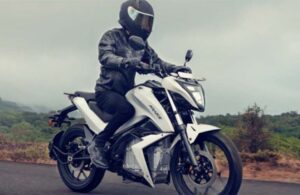 The electric motorcycles will be delivered to customers' doorstep from its headquarters in Pune, noted Kapil Shelke, Founder and CEO of Tork Motors.
'With this batch, we have expanded our reach to newer geographies beyond Pune. Further, with the setup of our Chakan factory in progress at a steady pace, we will shift our focus to more cities as announced during the launch,' said Shelke.
The start-up launched its flagship products – Kratos and Kratos-R, in January 2022. Priced at INR 122,499 [ex-showroom after subsidy in Maharashtra], this electric motorcycle is available in white colour only. On the other hand, the Kratos-R is priced at INR 137,499 [ex-showroom after subsidy in Maharashtra]; and comes in four colour options: white, blue, red, and black.
The company has so far raised $10 million and is backed by Bharat Forge, Ratan Tata, and Bhavesh Aggarwal.
The start-up has a manufacturing capacity of 500 electric two-wheelers/per month and has received bookings for over 4,800 electric motorcycles. Shelke, the only founder, stills own 25% of the start-up.