Bulldozing its way into the automotive field across the world, Electric Vehicles (EVs) have gained a firm foothold in the two-wheeler, three-wheeler as well as four-wheeler markets partially due to their clean mobility image.
Equipped with a wide array of cells, the word, EV battery implies the entire battery pack or modules in the overall battery pack assembly.
And technology monitoring is classified under the term, Battery Management System (BMS).
Battery management system or BMS is collectively defined as a technology that is responsible for overseeing the proper functions of a battery pack, that is an assembly of battery cells, electrically organized in a row and column matrix configuration to enable the delivery of a targeted range of voltage and current for a duration of time against expected load scenarios.
Catching up to speed, Indians have penetrated the electric vehicle market at a lightning speed and a few Top BMS Companies in India have come forward who had made a name in the sector.
Being a prominent component in an electric vehicle, the BMS usually interfaces with other onboard systems such as engine management, climate controls, communications, and safety systems.
Acting as the connector between the battery and the vehicle, BMS plays a vital role in improving battery performance and optimizing an EV safely and reliably.
Concentrating further on some of the Top BMS Companies in India, we have compiled a comprehensive list.
Top BMS Companies in India
Giving out names of some of the Top BMS Companies in India, the list includes,
SUN Mobility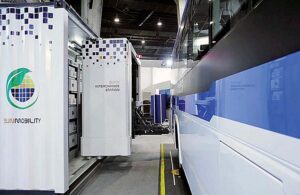 Founding Year: 2017
Location: Bengaluru
Started as a joint venture between Maini Group and SUN Group, the SUN Mobility partnership brings forward the synergies of the Maini Group, diversified as an engineering powerhouse that provides solutions for intra-campus electric mobility, material handling, aerospace, and automotive precision products.
Counted under the Top BMS Companies in India, this firm offers customized solutions and smart batteries with management systems that provide state of charge, and automatic detection of nearby charging stations, that optimizes battery health among other parameters using IoT and data analytics while providing real-time feedback to customers and fleet owners.
Therefore, named one of the Top BMS Companies in India.
Battrixx
Founding Year: 2018
Location: Mumbai
This battery-based start-up offers a customized range of advanced lithium-Ion battery modules, packs and even a Battery Management System (BMS) for an electric four-wheeler vehicle.
Placed under the list of Top BMS Companies in India, Battrixx lithium-ion battery packs are one of the best available options for Indian roads and temperature conditions based on their safety features and compact design.
Their unique BMS provide intelligent battery management with a focus on complete pack monitoring and safety. Apart from this, the battery packs dimensions and cell configuration are also customizable for optimum usage.
ION Energy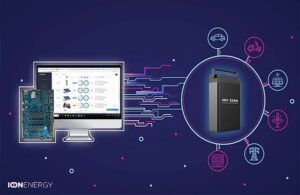 Founding Year: 2017
Location: Mumbai
Known as the Top BMS Companies in India, ION Energy has been termed as the global leading battery management and intelligence platform based in India. Termed the brainchild of Akhil Aryan and Alexandre Collet, its primary focus is on building technologies that enhance battery life.
Globally, most battery manufacturers and OEMs have been using ION's platform to optimize their battery management systems (BMS) and build world-class batteries.
This highly intelligent BMS platform offers OEMs and battery makers the complete functionality and flexibility needed to intelligently monitor key parameters affecting the life and performance of their battery.
Inverted Energy
Founding Year: 2017
Location: Delhi
Keeping its focus on energy storage technologies in India while making it energy efficient, a group of IIT engineers founded Inverted Energy with an ambition to become India's second-largest Lithium battery company.
Making its name as the Top BMS Companies in India, Inverted Energy has made a team of engineers, scientists and energy researchers that are dedicated to disrupting the energy storage sector.
Emuron
Founding Year: 2018
Location: Noida
Another Indian EV startup, Emuron offers an IoT-enabled battery management system for its fleet operators.
Known as one of the Top BMS Companies in India, this firm offers an asset management platform that tracks battery performance in real time. It consists of a GPS tracking device providing real-time visibility into the health and utilization of lithium-ion batteries.
The BMS also facilitates remote immobilization in case of any emergency as well as facilitates remote charging. It monitors, collects, exchanges, and analyzes real-time data from batteries to deliver insights about the battery's condition and usage.