Deemed as one of the most dynamic automotive arms in the list of next-generation vehicles, Electric Vehicles (EVs) have been ranked at an all-time high with the rising sales chart of the market.
Spurred under the gigantic pressure of unpredictable climate changes as well as dwindling numbers of oil reserves, EV sales have topped the automobile market ranking in the last few years specifically in a developing country like India.
Known for its massive consumer market, India has undergone a paradigm change at the base level with the introduction of electric mobility.
Adopting EVs at a rapid pace, India has come forward as a prime example of dominating the EV race at a global scale amid the sky-high prices for oil imports, pollution, and international pledges to battle global climate change.
Aspiring to target an achievable goal of having at least 30% of private automobiles as EVs by 2030 at the Conference of the Parties 26 (COP26) Summit, the Indian government has been supporting the cause of clean mobility initiatives.
Taking note of the budding industry, we bring the Top 10 EV Market Trends in India that is set to drive the imaginations of industry experts with new possibilities in 2023.
Top 10 EV Market Trends in India – Top 10
Starting with the list of the Top 10 EV Market Trends in India in 2023, the first one includes,
Rise of Charging Grid Network
In the grand scheme of mass adoption of electric vehicles, convenient charging for everyone serves the purpose of preferring more EVs on the road which can only be possible when we have a more extensive charging infrastructure.
Charging infrastructure, therefore, comes under the Top 10 EV Market Trends in India, and to meet the charging requirement for 20 Lakh electric cars, India has to establish at least 4 Lakh charging stations by 2026.
Thermal Management in Cell-to-Pack Designs
A critical trend that has the potential to impact material suppliers is the adoption of cell-to-pack technology whose prime example is the budding EV firm, BYD.
Known for its Blade battery technology, the majority of automakers including Tesla, VW, and Stellantis have announced plans to adopt cell-to-pack technology in the coming years. Cell-to-pack tech also removes the modules and stacks all cells together into one large pack.
Smart Charging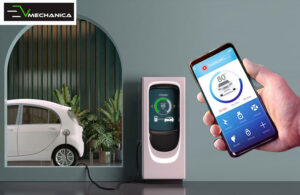 In contrast to conventional chargers, smart charging comes under the Top Ten Trends in EV Market in India.
It enables easy communication with the vehicle and the grid offering better costs for energy consumption and promoting better use of energy. With smart charging technologies, consumers have the option to opt for charging via renewable energy which will lessen CO2 emissions.
Increased Bets on Heavy-Duty Fuel Cell Vehicles
Despite being in the research phase, Hydrogen fuel cells are most suited to improve the range and have refueling advantages for fuel cell electric vehicles like heavy-duty applications, thus placed under the Top Ten Trends in EV Market in India.
Heavy-duty operations like long-haul trucking or high-mileage bus have a great potential use for the technology which might be seen in 2023.
Emergence of Autonomous Features
Electric cars have witnessed a significant surge in 2022 as the autonomous vehicle segment is undergoing a major overhaul in the industry.
Self-driving technology is cementing its footprint in the automotive industry as new start-up firms, auto manufacturers, and tech-based companies are working on self-driving technology. Hence, coming under the Top 10 EV Market Trends in India.
Integration of Robotics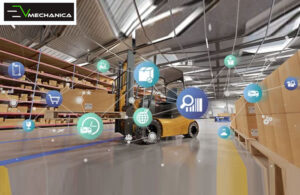 Placed in the Top Trends in EV Market in India, Robotics has stepped into the domain of EV manufacturing space with its wide range of repetitive tasks associated with the efficient handling of machines.
Entry of IoT & AI
The arrival of disruptive technologies like Artificial Intelligence and the Internet of Things (IoT) has impacted the market of EVs. Many EV firms and manufacturers are still looking for ways to use these technologies effectively.
Thus, named one of the Top 10 EV Market Trends in India.
Non-Lithium-Ion Battery-Powered Vehicles
Known as one of the most preferred combination types of batteries available, Lithium-Ion Batteries, it is an advanced battery technology that uses lithium ions as the basic and main component.
However, due to its limitations, some of the battery technology startups are already researching different types of combinations in batteries and are also working on graphite battery-run electric scooters.
Therefore, marked as Top 10 EV Market Trends in India.
Scope of Personal Mobility Devices (PMDs)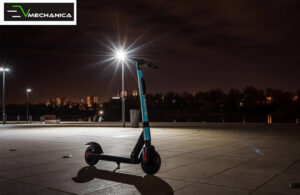 Another name in the Top 10 EV Market Trends in India, is the introduction of Personal electric mobility devices or PMDs which are small single-person electric vehicles that play a vital role in the mass adoption of EVs. Generally, these types of electric vehicles will soon become a symbol of affordable last-mile mobility solutions in the country.
Automation in EV Manufacturing Processes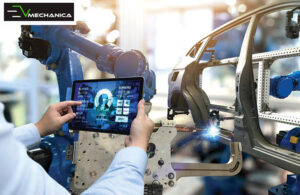 Counted in the Top 10 EV Market Trends in India, automation in the manufacturing plants of electric vehicles is soon to be adopted by a majority of OEMs.
Since EV players are now focusing on scaling up their production capacity to increase production, automation of the plants is a necessary step to up the scale.