Tata Cummins Subsidiary, TCPL GES has signed a Memorandum of Understanding (MoU) with the government of Jharkhand to set up a manufacturing plant to produce low-to-zero-emission technologies for mobility solutions.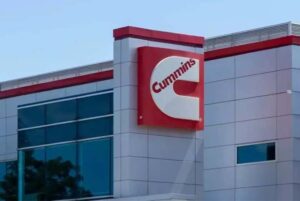 The move will see an investment of over Rs 350 crore will be done over the next few years by TCPL GES to produce fuel-agnostic powertrain solutions including hydrogen Internal Combustion Engine (H-ICE), battery electric vehicle systems, fuel cell electric vehicle systems, and fuel delivery systems.
Like all other Cummins facilities, the TCPL GES site will comply with lean, clean and green manufacturing operations. The plant is expected to commence production in 2024 in a phased manner.
As per current plans, the H-ICE will roll out first followed by the battery electric components and fuel delivery system related products.
The MoU was signed by Jitendra Kumar, Secretary, Department of Industries, government of Jharkhand, and Ajay Patil, CFO, Cummins Group in India, in the presence of Hemant Soren, Chief Minister of Jharkhand; Girish Wagh, Executive Director, Tata Motors and Nitin Jirafe, VP, Engine Business, Cummins India.
Jharkhand is said to be one of the first states in India to open the doors for manufacturing advanced technology products for the commercial vehicle industry in India, which will contribute to reducing the nation's carbon footprint. This investment will create an anchor enterprise to develop a robust supply ecosystem through value chain creation.
The investment is said to provide an opportunity for the state's skilled youth to work on new technologies and new processes and will help in creating direct employment opportunities of more than 300 youth, thus acting as an enabler to for social and economic development of the state.
Providing hydrogen storage capabilities will enable us to accelerate the viability and adoption of hydrogen powered technologies in commercial markets. The plant will manufacture composite tank systems and tailor-make solutions for hydrogen storage applications.
Hemant Soren, Chief Minister, Jharkhand said, "India is making significant strides in its fight against climate change. The collaboration with TCPL GES is part of Jharkhand's commitment to achieve the country's net-zero target for 2070 and position itself as a hub for new technological developments. This is also an effort to upskill and empower our youth and provide them with an opportunity to contribute to a cutting-edge industry. The plant will help create employment opportunities and thus contribute to the state's social and economic development."
Girish Wagh said, "Since beginning operations in 1945 in Jamshedpur, Tata Motors has established a rich legacy of innovations and industry firsts in its endeavour towards nation building. Today marks another momentous occasion in our partnering with the people and government of Jharkhand for creating future ready sustainable mobility solutions. The state-of-the-art manufacturing facility being set-up will produce hydrogen-based powertrains and battery electric vehicle aggregates and systems using next-gen technologies."
Ajay Patil said, "With over 30 years of first-hand manufacturing experience in Jamshedpur, we have an intimate understanding of heavy-duty applications and a clear view of the hard work required to transition the commercial vehicle industry to cleaner powertrains. In line with our Destination Zero strategy, this MoU is a significant milestone on our path to zero emissions, and we are grateful to the Government of Jharkhand for giving us this opportunity to contribute toward lowering emissions today for a better tomorrow."