According to a recent government official statement, Tamil Nadu is engaged in the creation of a comprehensive EV sector roadmap and industries should come forward to build and support the electric vehicle segment.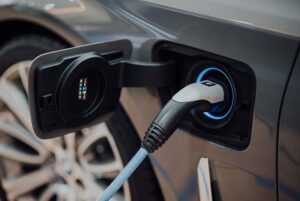 A government facilitation centre is being launched in Coimbatore in association with 25 companies to boost the EV industry, Thiru Srinivasan, Senior advisor (EV sector) of the Department of Micro, Small and Medium Enterprises, FaMe TN, said.
"Tamil Nadu is one of the early movers in the EV space domain. It is now a logical step for companies to establish cell manufacturing units with one of the four companies committed to investing in Chennai and the other three are investing just across the borders of the state," he said at the EV Summit organized by Tamil Nadu Technology Development and Promotion Centre of industry body CII.
A government facilitation centre for (electric) Vehicle Testing facility is being planned for which the location is yet to be identified, he said.
"The government is emphasizing skilling and upskilling of employees, an upgrade in the curriculum for polytechnic and engineering colleges," he said.
Ashok Leyland Advanced Vehicle Programme Vice-President and Chief Engineer Gopi Sankar said, "There are two major challenges that the EV industry faces. One is the infrastructure set up by it for electric or hydrogen vehicles and the other is the development of technology."
Charging infrastructure is one key aspect that needs to be looked at. There is a range of anxiety issues when one travels in electric vehicles, unlike in ones that use fossil-based fuels.