Talbros Automotive Components has received new multi-year business worth around Rs 400 crore from both domestic and overseas customers across its business divisions, product segments and joint ventures.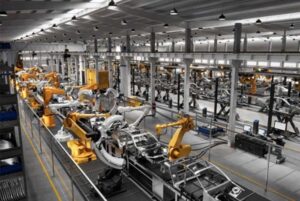 These orders, as per the company, are to be executed over the next 5-7 years covering the gasket, heat shield, forging and chassis product lines.
The biggest order is from a leading export OEM for a body-in-white (stamped metal part) component for electric vehicles.
Start of production for this business, estimated at over Rs 165 crore over five years and accounting for 41% of the new orders, is FY2025.
It will be executed through the company's Marelli Talbros Chassis Systems joint venture.
Next in order of value is Rs 120 crore business for gasket products from both domestic and export OEM customers. This includes an order worth around Rs. 40 crores for EV parts from a leading overseas OEM.
The multiple orders from EV OEMs, totalling Rs 205 crore, comprises 51% of the total new business wins and reflects the shift towards electric mobility, both in India and in overseas markets.
Meanwhile, a number of domestic vehicle manufacturers have confirmed new business for Talbros' heat shield products, which is estimated at Rs 65 crore.
There's also fresh export business, worth Rs 50 crore over 5 years, for the company's forging products like ring gear, gear planet, spacer, brake piston, cover king pin and planetary gear.