Seafund Ventures has invested Rs 5 crore across 5 sustainability focused startups. The fund plans to invest 20% of its entire investible corpus in Clean Energy and the  EV value chain including sectors like Transportation, Logistics and Circular Economy. Seafund is currently raising its second fund with a target corpus of Rs 250 crore.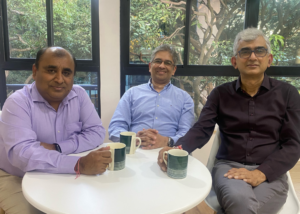 The fund has invested in Redwings, Docker Vision, Swapp Design, Simatricals and Evhicle.
Manoj Agarwal, Managing Partner, SeaFund said, "We believe that the EV landscape in India is at its nascent stage and the opportunity from clean mobility to EV Tech is now beginning to be explored as more investors are understanding the thesis of growth. We take pride in the fact that for us sustainability and EV related sectors have always been a priority and it is now that we are seeing real innovation across the value chain. We will continue to help our portfolio companies to scale and continue to look for fresh investment opportunities in this sector."
Narendra Bhandari, General Partner, SeaFund, said, "As we continue to raise our second fund, we are seeing a huge interest in the Indian EV landscape from the LPs. The wider conversation is that the shift towards cleaner and more sustainable models is no more a choice but a necessity given the fast deterioration in the environment in our cities. Coupling this with disruptive startups emerging from several corners of India is encouraging early investors like us to work with the founders and provide them with capital and access to grow their businesses."
SeaFund intends to invest a larger amount in one or more of these startups as they scale and meet their performance milestones and show growth – in consonance with its fund philosophy of deploying more than 50% of its corpus in follow-on rounds. Seafund will continue to work with them and would look forward to investing more in these and other potentials who offer unique EV based mobility solutions. This is also part of Seafund's ESG strategy to build a powerful portfolio across various climate focused technologies.
Mayuresh Raut, Managing Partner, SeaFund Ventures said, "Adoption of EVs is accelerating in India and has reached a tipping point through the alignment of government policies, a homegrown ecosystem of design and manufacturing entities and now, the availability of capital to fund these ventures. The early adopters of EVs are the B2B logistics and supply chain players who are using these for last mile delivery as the economics make for a compelling use case.  ESG goals of the enterprises and policy makers are propelling EV adoption at a rapid pace in this sector."