Schaeffler India has announced the approval of acquisition of automotive aftersales B2B e-commerce platform Koovers for Rs 142.4 crore.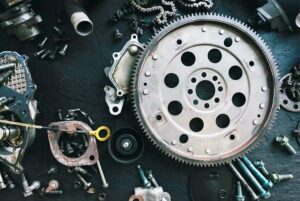 This will be done via a share purchase agreement, and the transaction will be completed in the third quarter of CY 2023.
Koovers reported revenues of Rs 777 million in FY 2022-23, and supplies to over 7,000 plus workshops and has a portfolio of around 1.8 million parts from various manufacturers.
The platform will continue to operate under Koovers brand name.
Sandeep Begur Sheshadri, Chief Executive Officer and Co-founder at Koovers said: "Koovers will expand its market coverage and depth, as well as extend its product portfolio across the automotive aftermarket under the ownership of Schaeffler India."
Harsha Kadam, MD, Schaeffler India said, "This will be a strategic step to maximise value creation through our repair solutions for all customers. Schaeffler Automotive Aftermarket's ambition has always been to simplify workshop operations with plug and play products and solutions, while building consumer connect. Koovers strongly supports this ambition with its innovative digital offering."
Debasish Satpathy, President – Automotive Aftermarket Schaeffler India said, "This acquisition is in line with Schaeffler India's strategic initiatives for growth and provides a compelling synergy potential. With its digital offering, the Koovers B-to-B e-commerce platform enables workshops to easily order spare parts solutions. We welcome the Koovers team to the Schaeffler Group. "