In a recent policy change, Telangana government has replaced the road tax exemption available for electric cars with a levy ranging from 11-15%, a move that could surprise many potential EV buyers.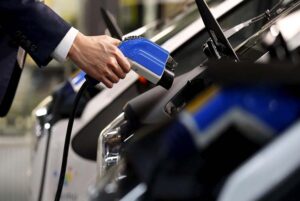 "Their policy has changed… till recently there was zero tax, now they have introduced life tax depending on the electric car's price points," MG Motor India Deputy Managing Director Gaurav Gupta said.
Road tax, also referred to as life tax, is levied by transport department at the time of registering a vehicle.
While government officials did not respond to messages, sources in the automobile industry confirmed the introduction of the levy.
This has come even as there is a growing emphasis of the government to promote the State as a preferred destination for the emerging e-mobility sector.
Though not unexpected as the State government had earlier set a cap on the number of electric cars eligible for exemption, the levy could make those looking to purchase such vehicles reconsider their plans as tax sops and cost benefits compared to conventional fuel were key drivers of their preference.
In June, road tax on electric cars came into force, according to a showroom manager of a leading car maker. There is little that can be done as once details of the vehicle are fed into the RTA portal for registration, the system generates applicable life tax, the executive said.
The road tax on electric cars is 11% for those below ₹10 lakh ex-showroom price; 14% for those in ₹10-20 lakh range; and 15% for cars above ₹20 lakh.
An additional 2% levy is applicable if the person already has a car registered in this name or if the buyer is an organization.
Gupta, who was in Hyderabad recently for the opening of three MG Motor touchpoints, was hopeful of the government revisiting the policy. There would be a possible recalibration considering that such levy is likely to impact momentum on e-mobility, he said.
"Acceptance of electric vehicles has been promising in the State," he added, pointing out that Andhra Pradesh is the other southern State that recently introduced road tax on electric cars.
Figuring among States offering road tax exemption for electric cars are Tamil Nadu, Kerala and Karnataka, Punjab and Uttar Pradesh besides the National Capital Region.