Revamp Moto has joined hands with ReadyAssist, a renowned provider of automotive assistance services.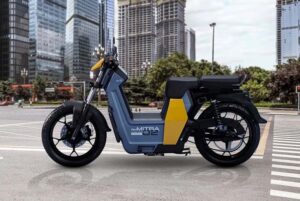 This collaboration aims to deliver 24/7 roadside assistance for electric two-wheelers, ensuring unparalleled support and peace of mind for Revamp Moto customers.
As a company dedicated to designing a change in the automobile industry, Revamp Moto is set to deploy 15,000 adaptable electric two-wheelers by the end of the year and ones that particularly focus on addressing the challenges faced by specific target groups such as microentrepreneurs, delivery riders, and gig workers.
By partnering with ReadyAssist, the company will be able to further facilitate its vision of providing comprehensive support and an unparalleled ownership experience to its customers.
Under this collaboration, every Revamp Moto vehicle sold in the market whether that is to direct customers or to business partners will include ReadyAssist's Roadside Assistance, Extended Warranty, and AMC services.
This will create a seamless experience where riders can rely on a nationwide coverage network of service professionals for swift and reliable assistance in any location.
Talking about the partnership, Pritesh Mahajan, CEO & Co-founder of Revamp Moto shares, "We are thrilled to partner with ReadyAssist to enhance the ownership experience of our customers. At Revamp Moto, we believe in revolutionizing the way people commute and embracing the future of mobility. This collaboration allows us to extend our dedication to customer satisfaction by ensuring our riders have access to immediate and reliable roadside assistance. Together, we aim to provide unparalleled support and redefine the electric two-wheeler ownership experience."
Commenting on the association, Vimal Singh, Founder & CEO of ReadyAssist said, "As a leading full stack provider of vehicle assistance services, ReadyAssist is thrilled to partner with Revamp Moto, this collaboration perfectly aligns with our mission to deliver worry-free riding experiences to our valued customers. With great enthusiasm, we extend our expertise to offer prompt and reliable assistance to Revamp Moto's electric two-wheeler owners, no matter where they are. Together, we aim to elevate the electric mobility experience and ensure that our customers' journeys are always smooth and enjoyable."
This partnership between both companies marks a significant milestone in delivering comprehensive support and assistance for electric two-wheelers thus building a sense of trust and reliability in the minds of new EV Buyers.