Boosting the numbers of growing electric vehicles in the city, Pune Municipal Corporation (PMC) has invited bids to install 500 e-vehicle charging stations across the city.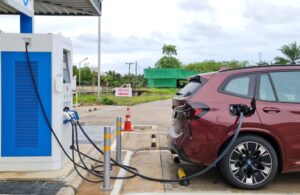 The civic body will start installing the station next month, said officials.
Officials said the PMC has floated tenders and invited agencies to establish, operate and conduct maintenance of the charging points.
PMC electric department head Srinivas Kandul said, "PMC has adopted the e-vehicle policy and promoting it. The civic body will provide the land for setting up the stations but maintenance and operations would done by the agency."
Statistics in the PMC's Environment Status Report, 2021-22, released in July stated that 6,219 e-vehicles were registered with the Pune Regional Transport Office (RTO) in 2021 as against 1,450 in 2020. The number will go up further in 2022. RTO data shows, from January to September, a total of 131 electric cars have been registered, while in the same duration 1,952 electric two-wheelers were registered in Pune
Over the last four years, the number of electric two- wheelers registered has been steadily increasing – in 2018 it was 510, in 2019 it was 844, and in 2020 it doubled to 1,672
To promote electric vehicles, the PMC has purchased e-vehicles for office bearers as well as municipal officers. The PMPML also has 600 e-buses in its fleet, for the past three years.
PMC in October last week appointed a private firm for e-bike rental service.
VTRO Motors Private Ltd has been appointed to set up charging stations in 15 ward offices across the city.