In a recent debate of issuing performance standards by Bureau of Standards, Okinawa Autotech has showed intentions to adopt the government's open battery management system (Open-BMS) for electric vehicles (EVs).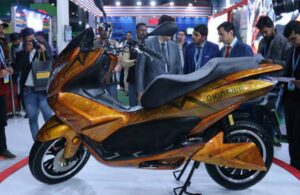 An Okinawa Autotech spokesperson explained that Open-BMS "will improve the performance of the battery by knowing the real-time update of the battery and its cells."
"The objective of this project is to develop a safer, robust, and easy-to-customize, agile, Open-BMS for local electric EV/battery manufacturers to empower them for developing BMS solutions specific to Indian conditions," said Amitabh Kant, the outgoing CEO of NITI Aayog speaking to the publication.
"As per primary discussions with Original Equipment Manufacturers, the industry is happy to explore BMS which is customized for Indian operating conditions and has shown keen interest to join hand with academia through the platform," added Kant.
Following the recent incidents of recurring EV fires, which involved the names of Okinawa Autotech, Ola Electric, Pure EV, Hero Electric, and even Tata Motors in recent days, the government has started tightening the noose around EV and battery manufacturers with new norms.
As per recent reports, the government thinks tank NITI Aayog and the Department of Science & Technology (DST) have started working with the EV industry and academia on developing an Open-BMS for two- and three-wheeler EVs.
Developing open-BMS seems to be another such step toward ensuring EV safety. After all, there have been long discussions about how major Indian EV manufacturers largely import most of the equipment, and about the lack of R&D under Indian conditions.
An Open-BMS system would essentially involve developing the technology in India, per the country's needs. The solution can also be customized by various entities according to the manufacturing requirements.
As per earlier reports, NITI Aayog has reportedly held two meetings with the representatives of the battery manufacturing companies and academia on developing this Open-BMS solution that would be tailored for Indian conditions.
Meanwhile, in the latest development to the EV fire probe, an experts' team has identified that the BMS of the two-wheeled electric vehicles EVs involved in the safety incidents was seriously deficient.