Vadodara based technology-based firm, L&T Technology Services has bagged orders worth over Rs 1,907 crore from January-September this year from the transportation sector on the back of strong tailwinds from electric vehicles, easing of semiconductor shortages and a spike in air travel.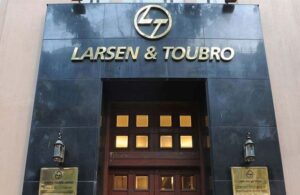 Amit Chadha, CEO & MD, L&T Technology services, during a post-result conference said that the company registered 9.4 percent during Q2FY23, which was broad-based across sub-segments of auto, trucks and off-highway and aviation.
The company added $60 million during Q2FY23. An earlier deal worth around $50 million was reported in Q1FY23, in addition to $120 million in Q4FY22.
The company includes aviation in its transport vertical in addition to automotive.
"Investments into our electric, autonomous, connected vehicle (EACV) big bet has helped us win large deals consistently. In Q2, we won a $60 million plus deal — the third consecutive quarter of wins in the $50 to $100 million TCV range for the transportation segment," said Chadha.
Crucially, L&T Technology Services had in August announced winning a five-year, multi-million-dollar deal from European luxury vehicle maker BMW Group to provide high end engineering services for the company's suite of infotainment consoles targeted for its family of hybrid vehicles.
The Vadodara-based company has an existing Near Shore Centre which provides engineering and R&D services for BMW Group's suite of infotainment consoles and its family of hybrid electric vehicles.
L&T Technology Services is a listed subsidiary of Larsen & Toubro, with a focus on Engineering and R&D (ER&D) services, offering design, development and testing services to automotive and other sectors.
The company's in-house developed eVOLTTS, which it claims is a scalable and modular platform for EV system and component development that can be customized for use in a wide range of vehicle segments such as passenger vehicles/cars, commercial vehicles, off-highway vehicles, two- and three-wheelers, amongst others.
It also serves as a reference design that is both reusable and customizable, thereby enabling faster EV product development across vehicle segments, the company added.