Dawn of electric vehicles in the automotive segment has not only brought a drastic change in the vehicle manufacturing industries but also in the allied markets revolving around it.
The sudden transition of Internal Combustion Engines (ICEs) to Electric ones has opened a new avenue of opportunities, especially for related segments like the automotive oil and lubricants industry.
Known for its high demand, the world's 52% lubricants demand comes from the automotive industry, thus any switch to electric vehicles would also affect the lubricant market as a whole.
Electric Vehicle Lubricants Market plays a vital role in electric and hybrid vehicles, with its wide range of variants like bio-lubricants, nanotube-based and mineral oil-based lubricants.
Optimizing the overall performance and efficiency of vehicle parts, Electric Vehicle Lubricants Market has recently shown a 17% rise in its efficiency level as compared with traditionally used transmission oil.
Driven by the extensive adoption of electric vehicles around the globe, the demand for the Electric Vehicle Lubricants Market has been expected to grow with a CAGR of 28.81% and reach $17,412.9 million by 2031, according to a recent report.
Nonetheless, before diving straight into the Impact of Electric Vehicle Lubricants Market, let's clarify the key differences between ICE-based lubricants and EV ones.
Lubricants for EVs Vs. ICE Vehicles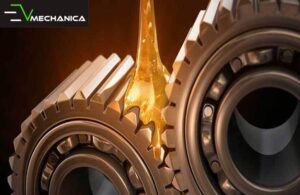 Due to their architectural differences, the application of Electric Vehicle Lubricants differs greatly from their use in conventional ICE vehicles.
ICE vehicles use engine oil, transmission fluids, and grease to lubricate their engine to decrease friction and protect key parts from wear. However, despite their high efficiency, these lubricants tend to degrade as they get contaminated with combustion gases and need regular replacement.
On the other hand, optimal fluids in electric vehicles are essential to reduce noise, harshness, as well as vibration in the engine to avoid damage.
However, unlike conventional fluids, Electric Vehicle Lubricants Market must ensure that EV fluids have several other properties to ensure efficiency.
Since EVs possess various power electronics components, these fluids must ensure the safety of circuits and must be able to flow easily through various parts with lower viscosity. Additionally, Electric Vehicle Lubricants Market OEMs should ensure that these fluids have anti-corrosion properties.
Types of Electric Vehicle Lubricants 
Stating some of the key types of Electric Vehicle Lubricants and fluids that are developed for electric vehicles include heat transfer fluids, driver system fluids, greases, and brake fluids.
These lubricants have their applications in various components like in e-motors, battery systems, bearings, constant velocity joints, power electronics, gears, as well as in the braking system of electric vehicles.
Since various components of an EV generate a lot of heat during its operation like the battery system and the e-motors, a need for better thermal management is seen for these vehicles.
Keeping this in mind, various OEMs have now started researching on developing new EV fluids that must have added additives and dielectric properties to make them suitable for application in electric vehicle components.
Features of EV Lubricants & Fluids
Temperature differentials
Unlike conventional ICEs, electric vehicle transmissions have temperature differentials that are generally inconsistent. Hence Electric Vehicle Lubricants Market manufacturers focus more on dynamic viscosity, density, specific heat capacity, and thermal and oxidative stability.
Lower-Viscosity Lubricants
As compared to ICEs, thinner fluids offer less resistance to moving engine components, therefore EV lubricants have lower viscosity to achieve smooth functioning since EVs aiming to increase transportation efficiency.
NVH and e-DCT
To enhance the driving experience, noise, vibration, and harshness (NVH) must be reduced in EVs. An electric dual-clutch transmission (e-DCT), is a preference for EVs and can be a source of NVH. Hence, it is crucial to choose the right driveline fluid composition offering the best friction performance to battle NVH and get rid of it.
Copper and Power Electronics
Electric Vehicle Lubricants Market emphasizes on EVs substantial contact between the electrically powered components and lubricants, which is why e-motors and power electronics are placed close to the lubricant, or are also immersed in lubricants.
Therefore, Electric Vehicle Lubricants and fluids must have highly effective thermal management properties to handle the functions of this type.
Electric Vehicle Lubricants Market – Future Ahead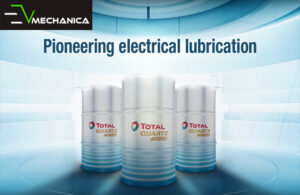 Set on dominating the South Asian market, India has seen tremendous growth in the sales of electric two-wheeler and three-wheeler markets.
Attracted by India's high expectations of EV adoption, many global energy firms have been eyeing the Electric Vehicle Lubricants Market as its nascent field.
Sensing the ample opportunities, Shell Lubricants has announced to launch of Electric Vehicle Lubricants and fluids for EV motors for India's climatic and geographic conditions.
Another fluid supplier, TotalEnergies has rolled out new EV Fluid ranges in India for electric & hybrid cars and electric bikes.
EV fluids launched include Quartz EV Fluid for cars and Hi-Perf EV Fluid for bikes that are developed specifically for drivetrain reducers, e-motors, e-transmissions and batteries in EV/HEV.
Castrol India has also devised a strategy to enter India's fluid market and fulfill the demand in the Electric Vehicle Lubricants Market of India.