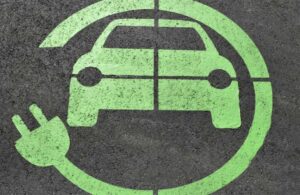 Electric Vehicles (EVs) segment have demonstrated unprecedented growth in sales in the last few years as the masses switch their preferences towards cleaner mobility.
Gaining a clearer picture on the statistics of EV market sales and its growth in the last five months, EVreporter.com has published a recent report on region wise EV sales spanning from January to May 2022.
Starting from January to May 2022, a total of 3,17,830 EVs were sold in India.
Out of which high speed electric 2Ws accounted for 61% of unit sales, e-3Ws stand at 33% and e-4Ws accounted 4% of EVs sold at that time.
Going region wise, the top states who recorded highest sales during this time were Uttar Pradesh and Maharashtra.
Recording 83% (44,042) of EVs sold in Uttar Pradesh were e-3Ws that were later followed by e-2Ws with 8, 586 (16%) sales.
Also, Lucknow exhibited highest EV sales share in Uttar Pradesh region with 5,705 units sold followed by Kanpur and Allahabad having sold 3,793 units and 2,026 units of e-3Ws.
Contrary to Uttar Pradesh, Maharashtra was dominated by e-2Ws followed by e-4Ws with 4,375 (10%) units.
And e-3Ws only recorded 4% (1,985) of EVs sales in the region.
Another state that showed high EV sales was Bangalore City of Karnataka with highest EV sales share of 57% (20,059 units) followed by Mysore and Mandya having sales of 1,610 and 1,182 units respectively and is dominated by e-2Ws.
States Distribution According to EV Sales
Acing the highest position in terms of sales Maharashtra, Karnataka and Tamil Nadu accounted for 48% of all high-speed e-2Ws that were sold from January to May 2022.
 On the other hand, Uttar Pradesh, Bihar and Assam recorded maximum EVs sales in e-3W category with sales shares of 41%, 13% and 13% respectively.
Demonstrating the highest recorded sales in terms of e-4Ws with 4,375 units (35%), Maharashtra topped the sales chart followed by Delhi and Kerala with 2,110 units (17%) and 1,379 (11%) respectively.
Lastly, Uttar Pradesh, Maharashtra and Delhi recorded high e-bus sales with 197, 186 and 186 units sold by May 2022.