In a recent gathering, Union power minister R K Singh announced that the government will bring out another production-linked incentive (PLI) scheme for grid-connected battery to bring down its cost and improve the adoption of electric vehicles in the country.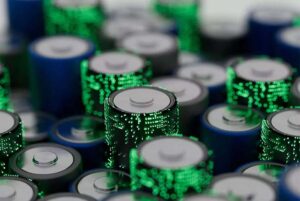 "We are coming out with another PLI to increase the volumes (of storage or battery)," the minister said while addressing the gathering at EV Ready India Dashboard of OMI Foundation.
"Price of storage will come down only if you add volumes. That is why there is a production-linked incentive (PLI) for storage," he said.
In May 2021, the government had approved a PLI scheme for advanced chemistry cell batteries at an estimated outlay of `18,100 crore. The scheme aimed to attract foreign and domestic investment of Rs 45,000 crore and to achieve manufacturing of 50GW of battery storage.
The minister said that limited battery manufacturing capacity is the reason for high prices of EVs.
"For us as a country switching to electric mobility is of absolute importance. One rider to emerge as a power (economy), is that you cannot be energy dependent. That is our primary reason to push towards EV," Singh said.
The minister also said that transition to EV will reduce emissions in India, helping the country to achieve its sustainability targets.
Talking about India's rising power demand, the minister highlighted that in the first half of October, demand rose by 16%.
"India's installed power generation capacity is 425 GW and it will grow to 800 GW by 2030 because my (India's) demand is going to double by 2030."
The minister also said that India's non-fossil fuel-based installed power generation capacity is 43% of the total capacity at 185 GW.