US based fast charging network provider, EVgo has teamed up with Delta Electronics.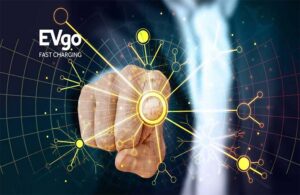 Under the agreement, Delta will supply EVgo with 1,000 fast chargers with up to 350kW power output, which supports EVgo's recently announced project with General Motors (GM) and Pilot Company, as well as other EVgo eXtend and fleet projects and expansions to EVgo's owned and operated charging network.
"EVgo is dedicated to making EV charging convenient and reliable for all, which makes it critical that our network is comprised of high-quality chargers backed by a track record of innovation, reliability and technology leadership," said Cathy Zoi, CEO of EVgo.
"EVgo and Delta share a reputation as industry first-movers and this collaboration will showcase our complementary strengths and expertise, while supporting EVgo's momentum and deployment targets to expand access to world-class EV charging experiences across the U.S."
"For over 50 years, Delta has been leveraging its core competence in high-efficiency power electronics to provide energy-saving solutions capable of nurturing megatrends that support sustainability. Our e-mobility track record includes not only having shipped over one million EV chargers to our worldwide customers but also long-term cooperation with world-class EV manufacturers in North America, Europe and Asia. We are excited to partner with a leader this company, especially as the United States aims for rapid growth in e-mobility," said Kelvin Huang, President of Delta Electronics Americas Region.