Driver Technologies, Inc. (Driver) has rolled out Driver Trucking, the first fully cloud-based video solution for commercial vehicles, leveraging its No. 1 rated dash cam app, Driver.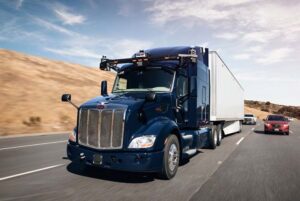 The new Driver Trucking service will provide fleets with a dedicated smartphone device, pre-configured in Kiosk Mode, for employees to run a no-touch version of Driver's top-rated dash cam and safety alert app.
The device has an unlimited data plan, so once installed, the camera will auto-start and auto-stop recording when taking a trip and automatically upload the full video to the Driver Cloud for remote viewing.
"We're excited to launch our first version of a hardware dashcam, the Driver Trucking solution, that will provide the first fully cloud-based solution for commercial vehicles," said Rashid Galadanci, CEO and co-founder of Driver Technologies. "We listened to the market and saw a huge demand for full HD videos of trips, not just the 30-second clips that are typically sent up around camera-detected events. Your traditional hardware camera was manufactured in a prior age of cellular coverage, and because of that, it is programmed to send up as little data as possible, and loop record over potentially interesting videos on the device. We ship everything to the cloud in full, so you always have the video you need."
According to recent data from the National Safety Council, in 2021, 5,700 large trucks were involved in a fatal crash, which is an 18% increase from 2020 and a 49% increase in the last 10 years.
With this increase in fatal crashes, 95% of fleets believe safety is a priority, according to Motive's 2023 State of Safety report, but many fleets are delaying safety investments. Driver Technologies wants to help truck drivers worldwide improve their safety while not sacrificing costs.
"At Driver Technologies, we want to empower fleet drivers to have all the tools they need at a detailed level to improve their driving performance to get to their next destination safely," said Marcus Newbury, COO and co-founder of Driver Technologies. "The Driver Trucking solution provides fleets and their drivers with access to review videos of collisions, near-misses, distracted driving and more in the Driver Cloud that will help coach drivers learn from their behavior and improve instantly."