Global leader in power and energy management, Delta has launched its new EV charging management system, DeltaGrid EVM.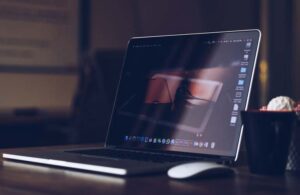 DeltaGrid EVM is an innovative platform featuring artificial intelligence (AI) capabilities and seamless integration with energy infrastructure (solar energy and energy storage), is enhancing the power stability and operating efficiency of EV charging sites across the world.
DeltaGrid EVM is also the leading solution in the industry to incorporate EV charging, solar energy and energy storage into a single platform.
Since its launch, DeltaGrid EVM has not only added value to EV charging sites in Taiwan, but also in several commercial offices, shopping malls, and gas stations in Europe, Japan, and Southeast Asia.
Jacky Lai, DeltaGrid Business Head at Delta's Energy Infrastructure and Industrial Solutions Business Unit stated, "As EV charging changes people's electricity consumption behavior, power consumption of individual sites will increase in the future, and predicting electricity consumption peak will also become more difficult. With these increasing challenges to the grid, integrating solar energy, energy storage, and EV charging energy infrastructure will become the future trend. Energy efficiency and electricity bills are further optimized with time-of-use tariffs for peak shaving and distributing surplus solar energy. At the same time, as ESG issues are gaining momentum, corporate users are also considering solar energy and energy storage when introducing chargers to improve the overall efficiency of renewable energy use and reduce carbon emissions. The market's views toward charging management will elevate from simple equipment monitoring to energy management."
The DeltaGrid EVM EV charging management system includes four major functions: Smart charging, energy scheduling, charger management, and digital O&M services. Through chargers grouping, scheduling, and real-time load management, charging peaks can be distributed to ensure that all EVs are charged.
With time-of-use tariffs and flexible rates to guide charging behavior, integration of energy storage, and the regulation of off-peak and surplus solar energy can reduce over-contract penalty and accident risks, ensure operational efficiency, and mitigate the impact on the grid.
The system also includes eMSP function to provide membership management, access control, and payment features, which are required for operating charging stations.
Using digitalized operations and maintenance services to optimize system uptime, Delta helps station managers connect to e-mobility painlessly with lower switching costs, allowing energy management and business models to be achieved in one go.