Bengaluru-based investor Credence has made investments of around $4 Million in Pre-Series A funding rounds of the EV start-up, 3ev and its group company, 3eco Systems.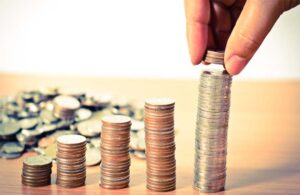 Of this, $2.5 Mn funding has been infused in 3ev while the remaining $1.5 Mn funding has been made into 3eco.
Besides, a slew of family offices and veteran investors have also participated in the funding round.
The raised funds will be used for expanding capacity and adding fleets in 3Ev. Further, funds will also be used for expanding the ecosystem of 3eco.
"The EV market is still in its infancy and needs an integrated approach to drive market acceptance. 3ev & 3eco have made great strides towards standardizing their products and services with positive customer feedback, market penetration, and steady growth," said Nitesh Arora, Executive Director at Credence.
3ev and 3eco's ongoing funding round will be closed in some time. Post this, the start-up plans to raise Series A funding in the next six months.
Founded in 2019, 3ev offers micro-mobility solutions to businesses and individuals. It also manufactures three-wheeler and freight EVs. Meanwhile, 3eco is an app-based hyper-local mobility service provider to organizations working in diverse sectors.
"3eco provides turnkey services by internalizing the value-chain with fully employed drivers, dedicated vehicles and charging/service depots, and a robust digital information system for data collection, analysis, process optimization, and transparent implementation," said Peter Hartmut Voelkner, Managing director of 3ev and 3eco. It has to be noted that 3ev owns 30% stakes in 3ev while the remaining 70% stakes are held by 3ev's promoters.
3ev said that it manufactures customized EVs based on the customers' feedback. As per the start-up, it also repurchases vehicles after five years for refurbishment and redeployment.
In the EV segment, the two start-ups compete with the likes of Ultraviolette Automotive, River, and Revolt, among others.