French automaker Citroen has unveiled its first all-electric concept car, called the Oli.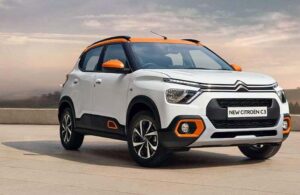 The car has been described by the French carmaker as a 'multi-purpose' and 'versatile' vehicle, and is built on Citroen Ami, a 100 per cent electric mobility solution.
Citreon says that the Oli is a multi-purpose vehicle, not just useful when being driven, but equally useful when not on road.
Not just an electric vehicle, it is being touted as an electric device with smart V2G and V2L capability and power for enjoyable driving and living.
Citroen Oli has a target weight of 1000 kg and is claimed to deliver 400 km of range on single charge. It gets a top speed of110km/h for maximum efficiency and 10kWh/100km consumption.
The electric vehicle's battery gets charged from 20% to 80% in around 23 minutes.
The new electric vehicle is expected to arrive on the Indian shores officially by early 2023.