Stimulated by the upcoming start of COP27 in Egypt, discussions related to decarbonization and climate change have been revitalized.
Under the heavy support of government initiatives, world leaders are now more focused on empowering the adoption of Electric vehicles (EVs) at a mass scale.
However, the goal to achieve holds too many complications while being lengthy and as the saying goes, "It's easier said than done."
With that being said, the world's EV dominance is currently concentrated deeply in the South Eastern regions of Asia, that is in China itself.
Despite being popular for its wide-ranged electric cars portfolio, Elon Musk's Tesla is not able to surpass the extensive number of EVs manufactured at a vast range in China's multiple factories.
Leading the numbers in its stride, China EV Dominance can be attributed primarily to its region's abundance of raw materials needed to build the core system of any electric-based vehicle, i.e., Battery.
Supported under the care of having a robust supply chain for electric vehicle production, China's EV Dominance has made other countries wary of the EV future as the country is responsible for more than 60% of rare earth production worldwide.
This is a hard pill to swallow for a country like India which is new to the field of EVs and has been striving to compete in this industry on a global stage.
Putting aside China EV Dominance in India, let's check out the juxtaposition of the EV supply chain of both countries in detail.
India Vs. China – Race towards EV Dominance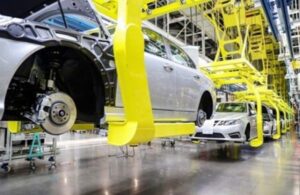 Comparing the regional advantage of acquiring as well as processing raw materials for EVs, one should have a clear perception of both countries take on the EV industry first followed by a better understanding of other significant factors.
China EV Dominance – The Truth Behind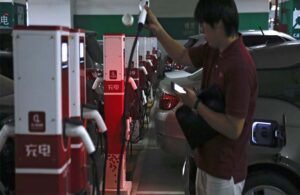 Dominating the rare earth minerals processing and mining for electric vehicle batteries, China has a firm grip on some crucial rare earth minerals.
A big reason for China EV Dominance across the world comes from its tight grasp on the global supply chain of materials from other countries, such as cobalt from the Democratic Republic of the Congo.
Being one of the most active players in the industry of electric mobility for the last few years, China has forged multiple contracts and ownership of these raw materials on multiple levels, and have placed particular focus on Africa's minerals.
Combining this steady supply of earth minerals along with its robust processing factories, more than half the world's processing and refining of lithium, cobalt, graphite and other essential ingredients of EVs happen in China.
Counting the supply of graphite, China commands at least 80 percent share of the global mining output whereas, in cobalt, the politically highly unstable Democratic Republic of Congo mines two-thirds of the global supply chain whereas Chinese companies control a big share of that country's mining.
Though lithium and nickel are not largely concentrated in China, their supply chain is steady as 60 percent of processing is mainly handled in China itself.
Globally, over 60 percent of lithium processing, over 70 percent of cobalt processing, 80 percent of graphite processing and about 40 percent of nickel processing take place in China.
One of the biggest reasons for China's EV Dominance across the world is its vast domestic market which provides enough demand to support exponential production growth.
Currently known as one of the world's largest markets for EVs, China EV domestic sales ranged towards 3 million units in 2021.
Going forward to the next stage in understanding China EV Dominance, the other major factor is the availability of cell components. Holding a production output of two-thirds of global anodes and three-fourths of cathodes, China's EV Dominance is further strengthened by its local production capacity. In comparison, the only other producing countries of this scale are present in South Korea and Japan.
Raising the issue once again towards EV battery production, China has a 50 percent share in this regard on a global stage.
Comparing the huge percent shares recorded in China, the US is comparatively a smaller player in the EV supply chain which is currently producing only 10 percent of electric vehicles with just 7 percent of it in battery production capacity.
Rising Curve of India's EV Industry – A Positive Sign?
Known for housing a humungous population of 1.3 billion people, India has recently started its journey towards energy transition.
However, due to political constraints as well as the long-term growth of the country, India cannot afford to depend on China and select countries at this juncture.
To tackle this, a two-pronged strategy is required. One of the first points that India urgently needs its attention to is to hold a steady hold on the EV supply chain wherein the acquirement of rare earth minerals and raw materials for the electric vehicle business comes first.
To suppress budding China EV Dominance in India, acquiring overseas mines of these critical minerals is a must as region-wise as well as on the manufacturing side, India lacks proper infrastructure as well as the availability of these minerals.
According to a recent joint venture established between three minerals and metal PSUs, the government venture, KABIL has been tasked with the job of identifying and acquiring overseas mines to solve the lack of raw materials.
Another alternative to suppress China EV Dominance in India is to amend the current exploration policies with domestic mining practices while employing global best practices and inviting global investors to find and mine in India.
Stitching up supply chain-based alliances with other major countries like Australia can also be considered for the time being.
Hence, public-private partnership is the key to securing a robust value chain until India is ready for local processing of these materials.
In short, heavy investments, not just in PLI, but in R&D too is vital given the nascent stage of the industry in India.