Debt lending firm, BlackSoil has recently announced investments of $5 Mn in three startups namely, Battery Smart (a battery-swapping network; amongst the largest in India), Upmove Capital (the NBFC arm of SmartCoin, a consumer lending startup focused on providing micro-loans) and Revfin (a digital lending start-up focused primarily on financing EVs).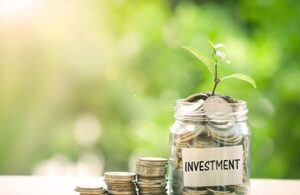 These impactful companies have shown tremendous growth in their segments and are backed by experienced management and marquee investors.
Commenting on the same, Ankur Bansal, Co-Founder and Director of BlackSoil said, "We are delighted to announce our new investments. Keeping in line with our underwriting thesis, we continue to build our presence in new age businesses such as EV, while still maintaining our strong presence in the financial services/fintech space. These businesses have shown great resilience and tenacity in the face of changing macro as well as global events."
Tiger Global backed Battery Smart is a Gurgaon-based battery swapping startup that provides advanced lithium-ion batteries for electric two and three-wheelers. Depleted batteries are swapped with fully charged ones in just two minutes at any swapping station of the company.
Presently, the company has more than 12,000 customers across 12 cities in North India, including Delhi-NCR, Faridabad, Ghaziabad, Jaipur, Karnal, Panipat, and Lucknow.
Battery Smart was co-founded by IIT-Kanpur graduates Pulkit Khurana and Siddharth Sikka. Additionally, the company is also backed by investors such as Orios Venture Partners and Blume Ventures. As of Nov-22, the company has built a network of 400+ swapping stations, enabled 5.5+ Mn battery swaps, and powered 160 Mn emission-free kilometers.Lightrock-backed Upmove Capital is the NBFC arm of SmartCoin, a consumer lending startup focused on providing micro loans to the underserved middle / lower income segments.
Green Frontier Capital backed Partners Revfin is a digital lending start-up based in Delhi focused primarily on financing electric vehicles. It identifies underserved segments and underwrites them using alternate techniques of biometrics, psychometrics, and gamification to make lending convenient and accessible to all individuals. Started in 2018 by Sameer Aggarwal.
Additionally, backed by investors like Green Frontier Capital. The company has funded over 12,000 EVs and has NPAs of less than 2%. The vehicles financed by Revfin have driven 250+ Mn green kilometers, resulting in a reduction of 27,400+ metric tons of carbon emissions.
The group has tie-ups with 15+ OEMs and 550+ dealers across 15 states. Having recently closed its Series A round, the company is eyeing to expand its presence to 25 states by the end of March 23 and reach a market share of 10%.