Bihar transportation department will be launching its own Electric Vehicle Policy (EVP) in next few months.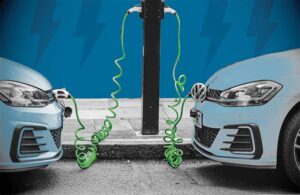 The new Electric Vehicle Policy (EVP) aims to boost the economy and reducing air pollution. It is expected to be finalized in the next few months.
According to Sanjay Kumar Agarwal, the EVP primary goal is to promote e-bikes in Bihar and establish charging stations through public-private partnerships. Charge stations will be established at bus depots under the plan being devised by experts.
Patna currently has 25 e-buses and over 12,000 e-rickshaws.
The Patliputra Bus Terminal will be granted an additional 5-acre parcel of land by the urban development and housing department for better facilities, including charging stations.
In the same way, a charging station will be constructed at the proposed Patli bus stop in the Bihtas Mauja Kanhauli area.
At the upcoming Transit Complex in Phulwarisharif, a charging station with a capacity of 1,200 kilowatts is being constructed at the moment.
On March 2, 2013, Chief Minister (CM) Nitish Kumar introduced the e-buses. Their number has now reached 25. The e-bus ride was exciting, according to Transport Minister Sheela Kumari.
Agarwal also stated that 25 additional e-buses would be ordered this year. At the moment, all 25 operating buses are operating in Patna, with 20 routes covering Danapur, Phulwarisharif, Bihta, and Bailey Road, with the remainder covering Rajgir, Muzaffarpur, and Darbhanga.
Charging stations have also been developed in these cities, he said.