Electric Vehicle manufacturer, Ather Energy has been talking to some of the major EV battery firms to manufacture EV batteries in the country.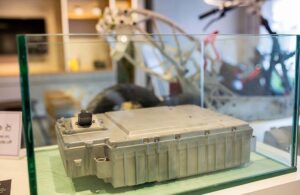 Though the company has not participated in the central government's Production Linked Incentive schemes (PLI)s, it is looking for suitable partners to make the cells in the country.
At present, the company imports EV batteries from China and South Korea and assembles the battery packs at its plant in Hosur.
The annual capacity for its EV batteries plant is 4.3 lakh units per annum.
Talking to the media on the side-lines of its plant inauguration event recently, Co-Founder and chief technological officer Swapnil Joshi said: "We know that we are better positioned to work with someone while manufacturing EV batteries rather than doing it alone. There are a lot of challenges with it and we are cognizant of that."
The company is scouting for partners and will soon close the alliance, said the CTO.
When asked for a time frame as to when the company plans to start manufacturing battery cells, Joshi said: "We have no specific time frame, we are talking to all manufacturers, and everyone is looking at how the market grows."