Domestic SUV automaker, Mahindra has decided to unveil its new electric passenger car strategy in London next month as they have planned to unveil 3 new born electric vehicles on August 15, 2022.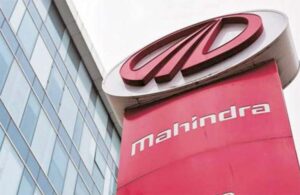 A new report claims that the newly born electric SUV will take shape at the Engineering, Research and Development Center at Mahindra Research Valley (MRV) in Chennai.
Mahindra is recruiting around 900 engineers to build electric vehicle capabilities and design and develop new electric vehicles at its MRV Center.
Mahindra and Mahindra currently have more than 2,400 engineers working on multi-use vehicles.
R Velusamy, Head of Automotive Technology and Product Development, M&M, said, "We have our EV track in Detroit as well, and they're also doing a program for us. In the UK, we have a design center led by chief designer Pratap Bose. Design is happening. There. The rest of the engineering, the architecture, happens here (MRV)."
It is also mentioned that Mahindra & Mahindra may set up a satellite engineering center for electronics in Coimbatore. The report further claims that Mahindra & Mahindra plans to have a portfolio of 5 electric SUVs by 2026-27. Four of these models will be electric vehicles, while the fifth will be the XUV400.
The Mahindra EV XUV400 is essentially the electrified and larger version of the XUV300.
The company aims to invest a total of INR 10,000 crore for EV toys between FY22 and FY27. In addition to this, Mahindra engineers have also started working on electric pickup trucks. These transfers will be part of M&M's commercial vehicle business.
As Mahindra EV has strengthened its MRV facilities and capabilities, it will rely on a range of partners for the electric vehicle journey.
Mahindra EV and Volkswagen have recently teamed up, which will help the former develop new electric cars. VW will supply components from its MEB platform to M&M's Born Electric SUVs.