India Nippon Electricals Ltd. (INEL) has revealed its plans to shift towards the electric vehicle (EV) product line.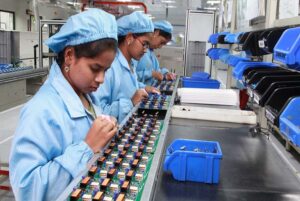 "With an agile, flexible business model such as ours, we constantly need to recalibrate our strategies in line with evolving realities," MD Arvind Balaji said in the latest annual report.
Talking about the future, he said they are committed to pursuing a pipeline of opportunities that will drive the company to new heights.
"While we remain dedicated to our core offerings for internal combustion engine (ICE) vehicles, our focus on diversification is leading us to develop a comprehensive product base tailored specifically for EVs," the company said.
The ₹656-crore company has developed EV controller and has ambitious plans to extend its portfolio to cover various ranges for both two and three-wheelers. It is also actively exploring strategic partnerships with third-party companies specializing in EV products.
Collaborating with experts in the field, we aim to bolster our presence in the rapidly expanding EV market and offer a diverse array of cutting-edge solutions. Our current focus is on expanding the converter's applications to cater to a broader range of uses, fulfilling the evolving needs of the market, INEL said.
"To meet the surging demand for EVs, we have utilized our existing generator technology to develop a diverse range of EV Motors. Moreover, we are also concentrating our expansion efforts within the e-two-wheeler domain, which currently stands as major growth area for the future," he said.
Further, INEL announced expansion of its production capacities at Hosur, Puducherry and Haryana to meet future demand and new products.
To expand its presence and achieve growth on an international scale, INEL is actively pursuing its global ambitions by targeting key growth geographies and new applications.
The company recently entered the North American market and is in the process of partnering with other global OEMs.